Get delivery support on demand.
No need to turn down valuable catering orders you can't deliver. Deliver the orders you're able to, and hand the rest off to ezCater's network of reliable delivery providers — vetted by us to protect your reputation.
To request help with ezDispatch, please fill out the form or contact delivery@ezcater.com.
There are two options to meet your needs:
1. Do you normally deliver but you've reached your limit for the day? Deliver the catering orders you're able to and hand the rest off to ezDispatch.
2. Have a pickup-only catering business? Use ezDispatch to serve delivery customers without building your own delivery fleet.
How it Works:
1. You request ezDispatch for an order. Learn how to request ezDispatch. We find a delivery provider for you.
2. You get a confirmation email. It shows the delivery provider and pickup time. These will also be available in the order details.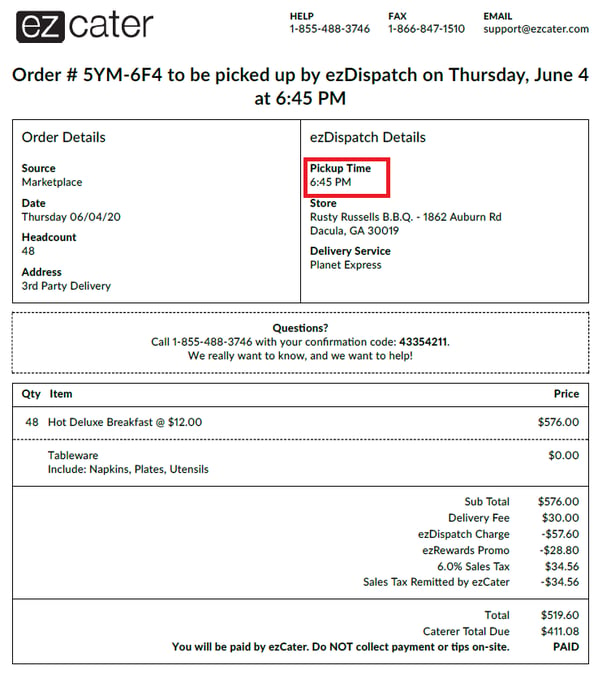 3. The driver picks up the order. Prepare it for pick-up, confirm the ezC order # with the delivery driver, and make sure the delivery driver takes all the correct items.
To provide feedback or for more information, contact delivery@ezcater.com.