A program that recognizes and highlights our most exceptional catering partners.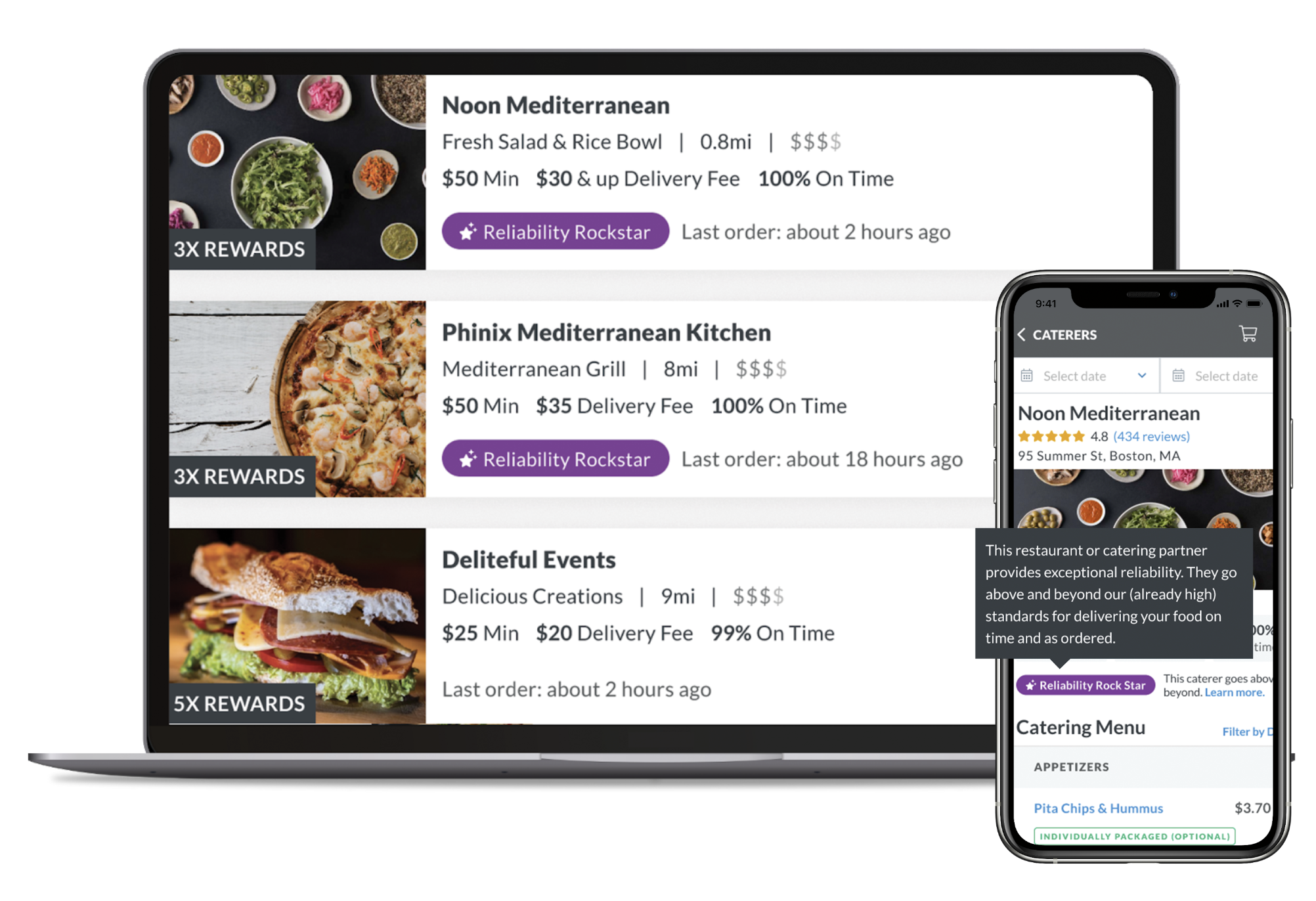 The Reliability Rockstar program celebrates and highlights the most reliable and high-performing caterers on the ezCater Marketplace. Get recognized for your terrific performance and help customers select you faster for high-value orders.
Reliability Rockstar caterers go above and beyond (our already high) standards to give customers the ease and confidence of a frictionless ordering experience.
What are the key benefits?
Get recognized on ezcater.com with a special Reliability Rockstar badge
Drive more orders. Customers select Reliability Rockstar caterers more easily
Find out why Reliability Rockstars see a 10% increase in orders
Early access to new ezCater features
How does it work?
There are no applications or fees necessary to enter this program. If your location qualifies, you will automatically be given a Reliability Rockstar badge on ezcater.com.
The current program qualifications are as follows:
6+ Marketplace orders in 3 months
4.8 star rating (minimum)
No cancellations
Less than 0.5% rejection rate
98.5% on-time deliveries
You will be evaluated on the last 3 months of your location's performance on a monthly basis. Learn more about the program's review cycle here.
How can catering partner locations check if we are qualified?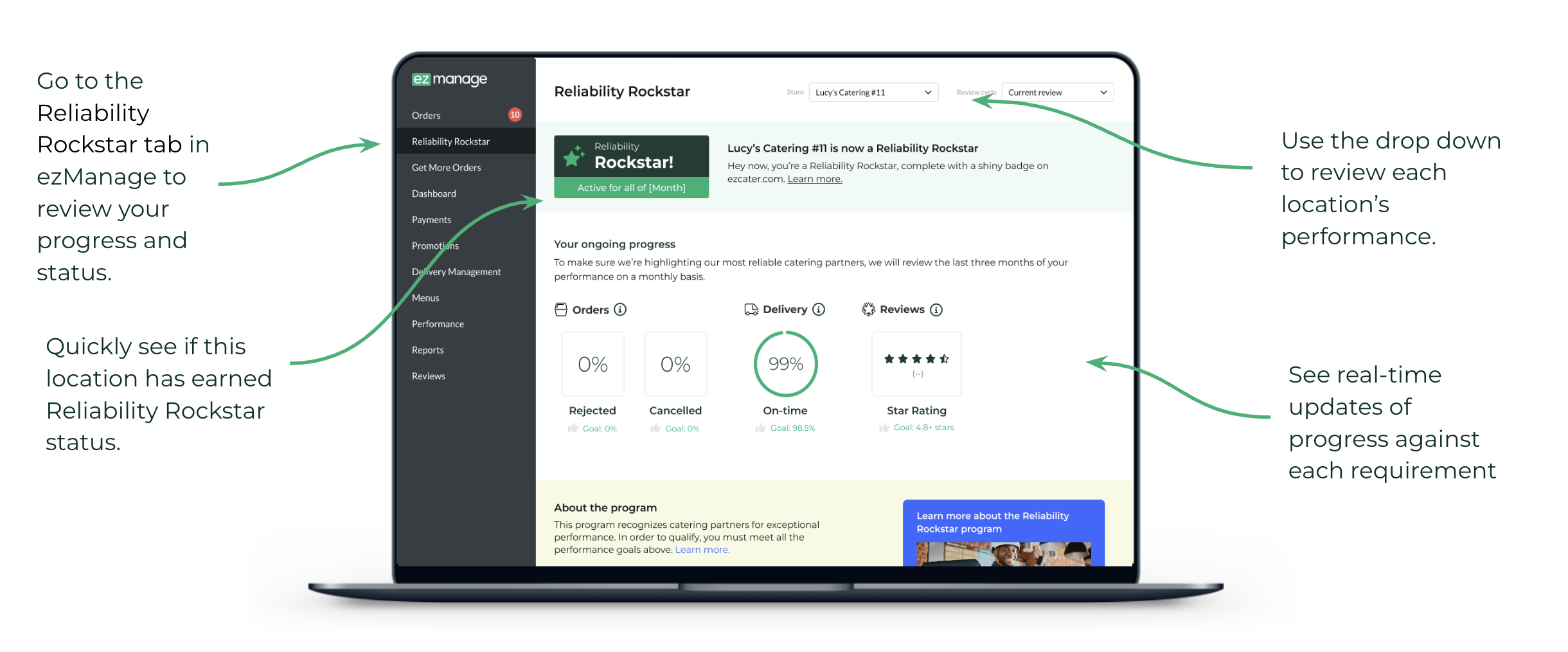 You can always use the Reliability Rockstar tab in ezManage to find out how close each of your locations are to becoming a Reliability Rockstar. This scorecard will show each individual location's real-time performance for each program requirement.
Click here to watch a 2-minute video on the program.
For more questions or program information, contact partnersuccess@ezcater.com.