Fewer phone calls. Happier customers.
There is no better way to delight your catering customers than by providing them updates once their food has left the restaurant and is on the way to the drop-off location. The new ezManage - Delivery app for Apple and Android devices helps your in-house drivers provide an elevated delivery experience for your catering customers. This new app allows your drivers to quickly navigate to the delivery address, and communicate with the customer right through their phones to ensure successful delivery. Watch our video below to see how this new delivery app can help simplify your in-house delivery operations.
How It works
Catering managers can assign an in-house driver from within their ezManage portal, or drivers can assign themselves by scanning the QR code on the kitchen printout.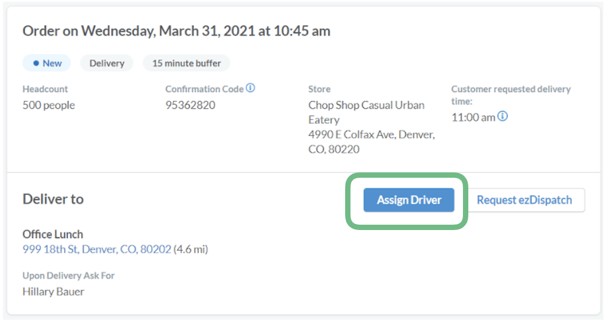 1. Catering manager opens ezManage and assigns a driver from the delivery details section of the orders page. The driver will receive a text message with the order details, and the order will appear in their ezManage - Delivery app.
2. In-house delivery driver scans the QR code on the kitchen printout to assign themselves to the order. The order appears in the ezManage - Delivery app for them to take action the day of the event.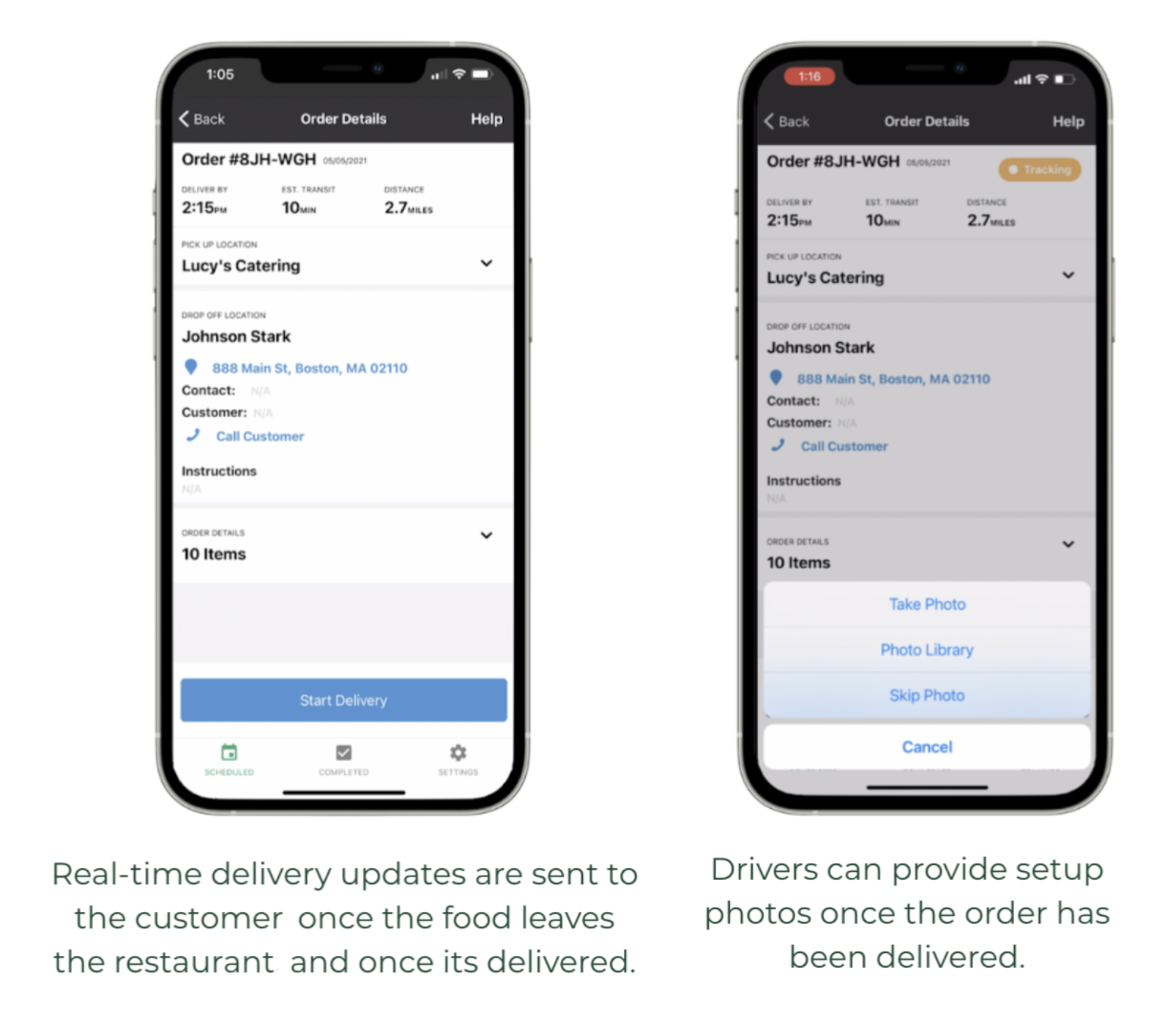 Your drivers get accurate info
When you assign drivers in ezManage or they scan the QR code on your order printouts, they get delivery details, one-touch navigation, and the ability to call customers from a masked number.
You get fewer status calls
You build trust with customers. Our delivery tracking provides an excellent customer experience. There's no more guessing where orders are.

You get total visibility
All delivery status updates and setup photos go right into ezManage to help your restaurant prepare for future orders.
If you have any questions, please don't hesitate to email us at delivery@ezcater.com