With ezDispatch, you pay the difference between the delivery fee paid by the customer (less commission) and the ezDispatch fee.
The ezDispatch fee is 10% of the food subtotal, with a minimum of $30. However, the fee you pay to ezCater is offset by any delivery fee paid by the customer as shown in the examples below.
Please note: Automatic-ezDispatch delivery fee will match the cost of the ezCater delivery fee, and ezDispatch delivery drivers keep any voluntary tips. All driver tips will be passed directly to the delivery partner for them to distribute to their own drivers as they see fit.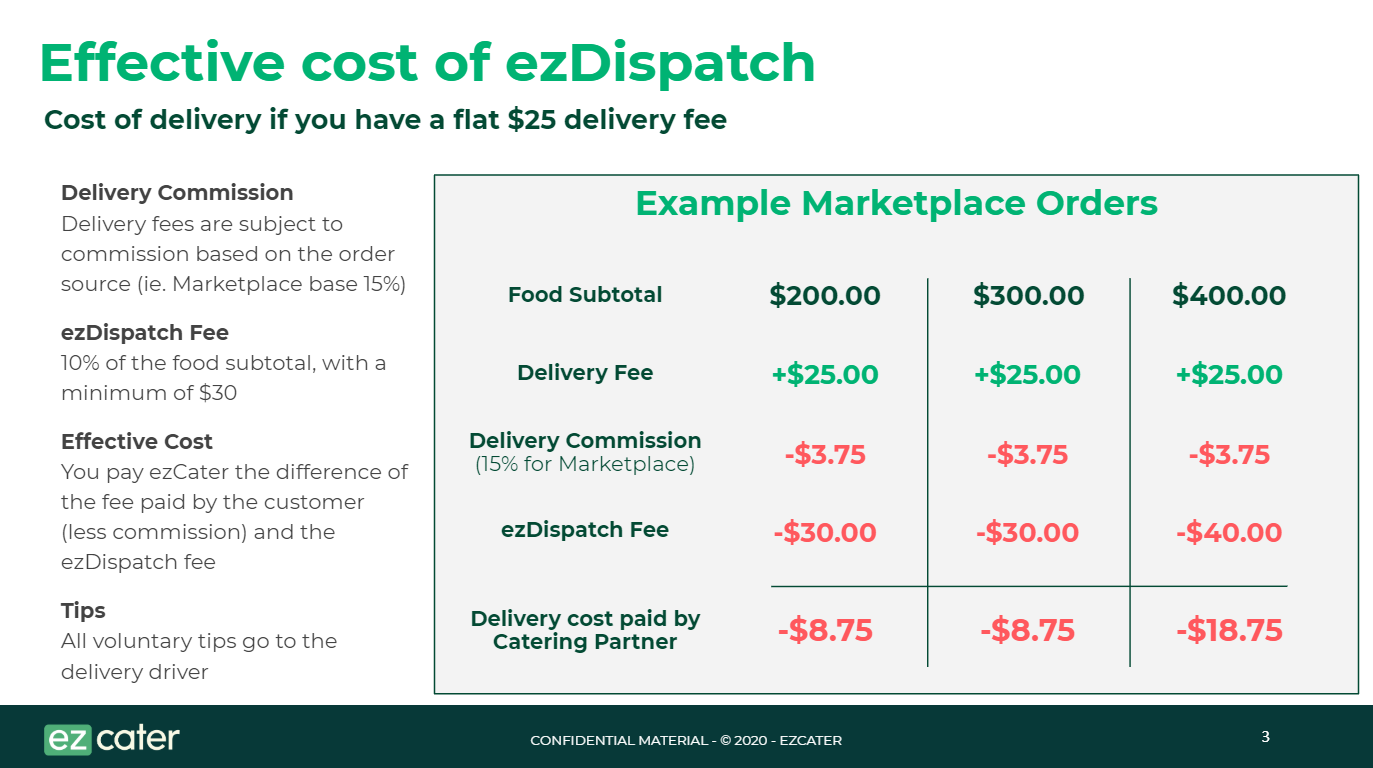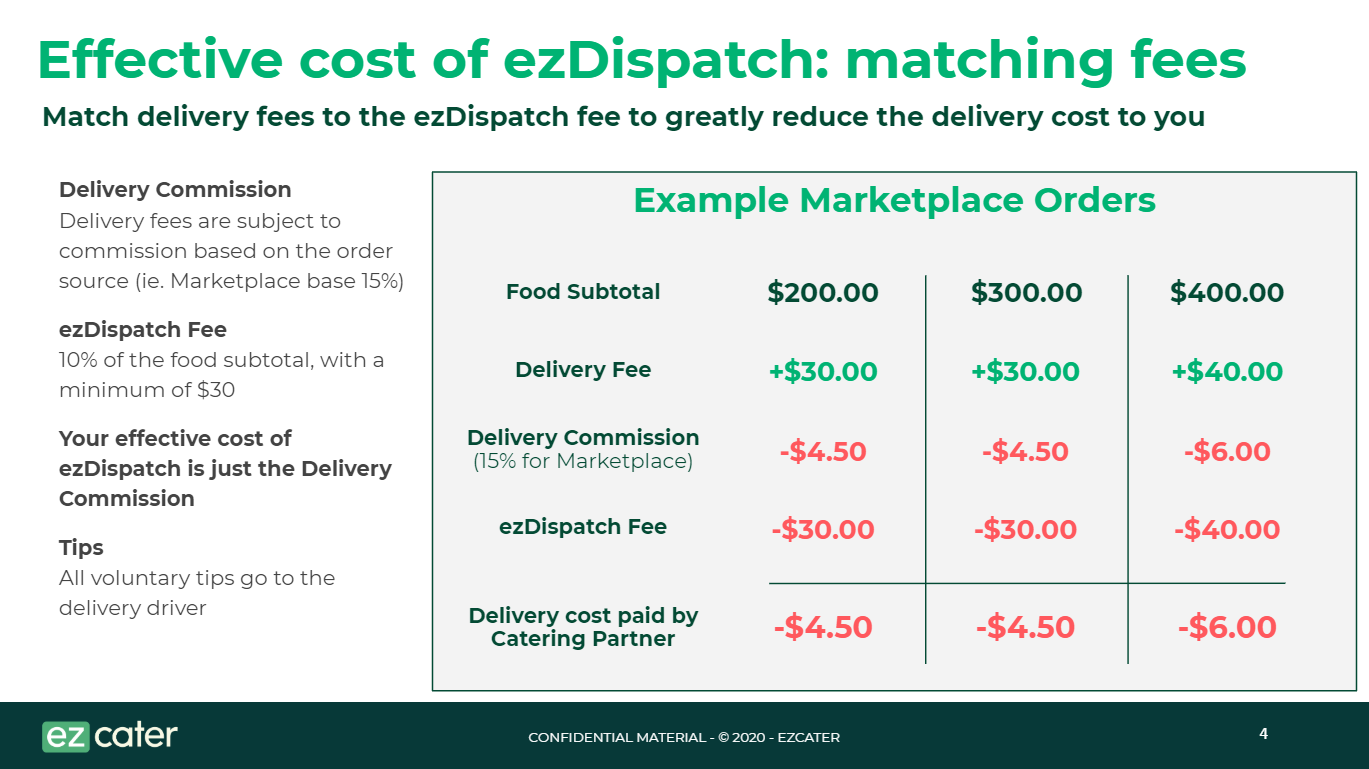 Why do Tips go to Drivers?
Most of the delivery drivers that complete our ezDispatch orders rely on gratuity as their main source of compensation outside of a low hourly wage. Most of the drivers on our platform are Independent Contractors who are responsible for their own vehicle maintenance, fuel, and insurance. Given the high quality of service we expect from our ezDispatch providers, a catering order can oftentimes take 1-2 hours to complete. To ensure we are keeping our delivery providers motivated to perform at our high standard, our pricing model does in fact include gratuity going to the delivery providers.