Caterers now have the ability to set their daily order capacity from within the settings tab of ezManage. This new tool was designed to assist you in reaching your daily maximum capacity while helping you avoid unwanted rejections. Once your store reaches its daily capacity limit, you'll receive a pop-up letting you know you hit your limit with the option to close the store for that day or keep accepting orders. Watch our quick video to learn how this new feature works.
What does the capacity pop-up look like?
Once you've reached your daily capacity limit, a pop-up will appear in ezManage prompting you to either set a temporary closure or continue accepting more orders. We will NOT automatically shut your store down once you've reached your limit, temporary closures will have to be set manually by the caterer.
How do I edit my order capacity?
1. Open your settings tab and scroll down till you reach the Capacity Management section of the page.
2. Click the edit button to open your capacity settings and make changes. We've set a 3-order limit per day as the default.
3. Set your daily capacity for each day by using the drop-down menu beside each day. To turn the capacity limit on or off for each day, simply click the check box to set your day to "no max".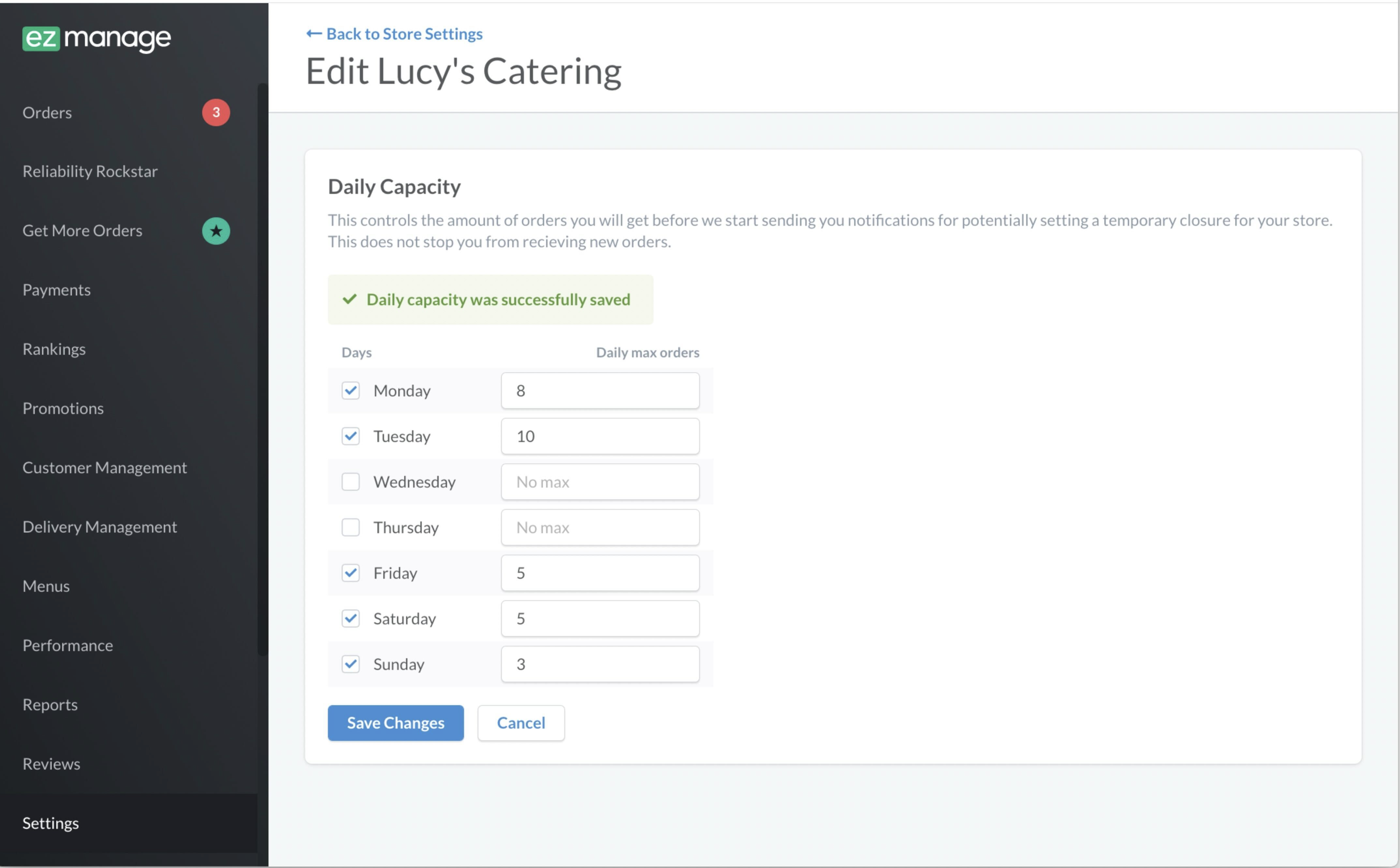 If you have any questions, please reach out to the Partner Success team at partnersuccess@ezcater.com