Store your prospective customer contact information within ezManage, download your leads list to a CSV file, and convert leads into repeat clients using Direct Entry.
To create and access your leads, open ezManage on a web browser and click the "Customer Management" tab on the left side of the page. Select the leads tab from the top navigation to access your full leads lists. You can quickly find an existing lead by using the search bar at the top of the page to find a contact by name, phone number, or email.

To add a new lead, click the blue "Create Lead" button in the top right. Fill out the lead form by adding your customer's contact information, and click "Save" to create the lead. If you add your contact's occupation and industry, this information will be available within the CSV download.

The "Download Leads" button will allow you to download your leads list to a CSV file, giving you the flexibility to further segment your leads using an easily manipulatable format. Kickstart your marketing effort in 2021 by using your leads list in unison with our promotions tool, which will help you better engage with prospective clients, and drive more business to your website. To learn more about our promotions tool, please follow the link here.

To view more information about a lead, click on the lead's name to pull up their full profile where you'll have the ability to edit their contact information. You can also attach one of your own sales reps to a lead by using the "Edit Owners" button.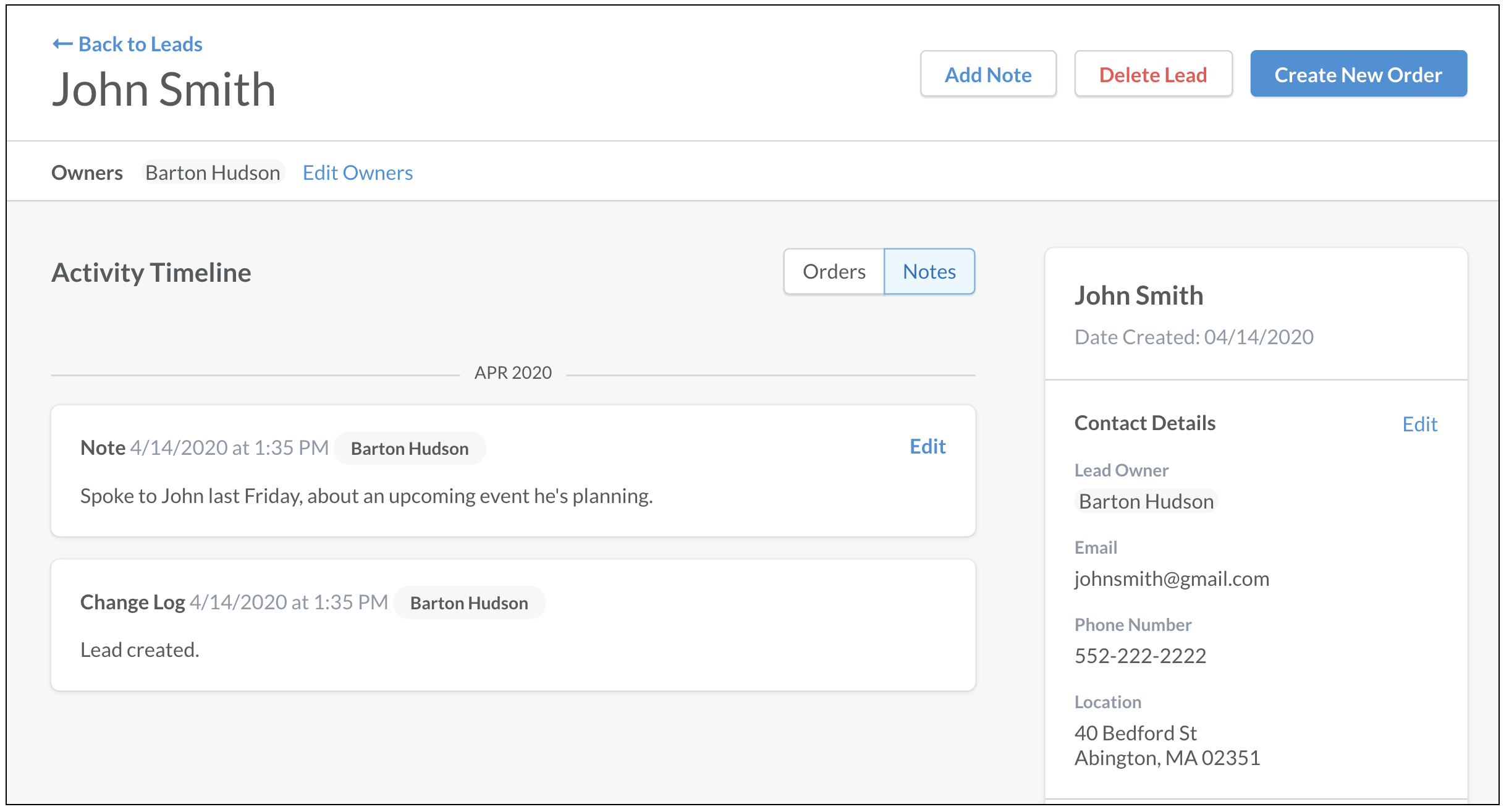 Add a detailed note to a lead's profile by simply clicking the "Add Note" button. To create and send a payable quote to a lead, click the "Create New Order" button in the top right corner of the page to open the Direct Entry tool, which will populate your lead's contact info into the customer details section of the page.

If you do not have access to Direct Entry in your ezManage portal, please go here to learn more about this commission-free catering management tool.