Manage all your catering orders, assign in-house delivery drivers, or request delivery drivers through ezDispatch.
ezManage gives you fast access to all aspects of your catering business: orders, reports, marketing tools, and more. You're busy, so ezManage helps you focus on the task at hand quickly and efficiently. It's all about keeping you confident and in control. Follow the link to view our
ezManage video tutorials.
Sign in at ezmanage.ezcater.com. To create an account contact support@ezcater.com.
Accept or reject new orders, and confirm modifications.
Assign your own driver or request ezDispatch.
See a list view of all upcoming orders, as well as sort through your completed, rejected, canceled, and unplaced orders.
Filter by status, source, and time period. Click into an order to view and print details of an individual order.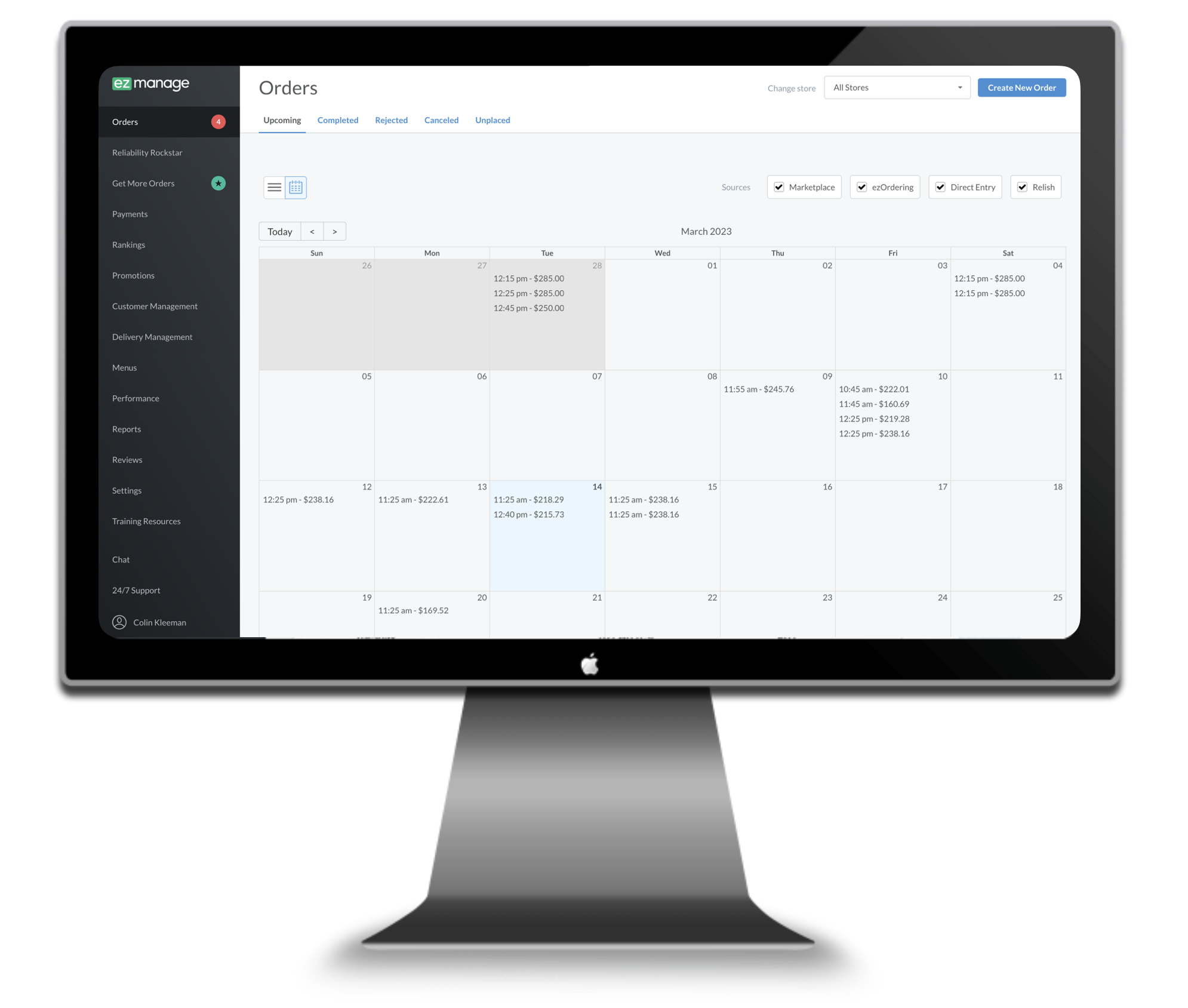 Create and send custom catering quotes using the Create New Order button in the top right of the Orders tab.
Send payable catering quotes to your clients utilizing your existing ezCater menu.
Access your customer order history making it simple to create repeat orders for your guests.
Request an ezDispatch driver to deliver your in-house catering orders. (Automatic-ezDispatch is not available for Direct Entry orders).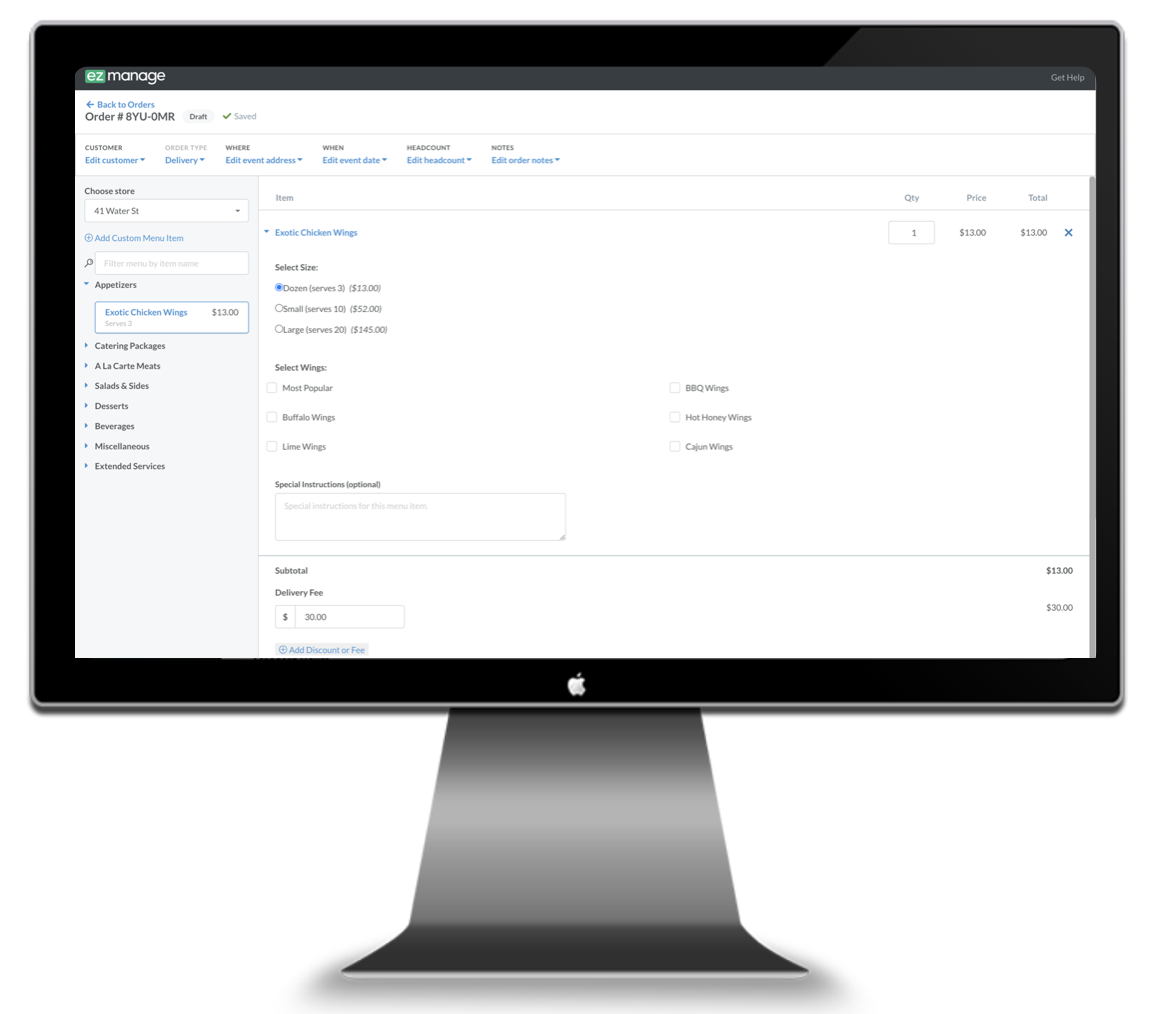 Delight your customers by providing them with delivery status updates once your driver has left the restaurant.
Create and assign your own in-house delivery drivers to deliver your catering orders.
Request ezDispatch drivers to assist with capacity management.
View your delivery performance and download delivery reports.
See a list or calendar view of all your past and upcoming orders.
Filter deliveries by day or store location.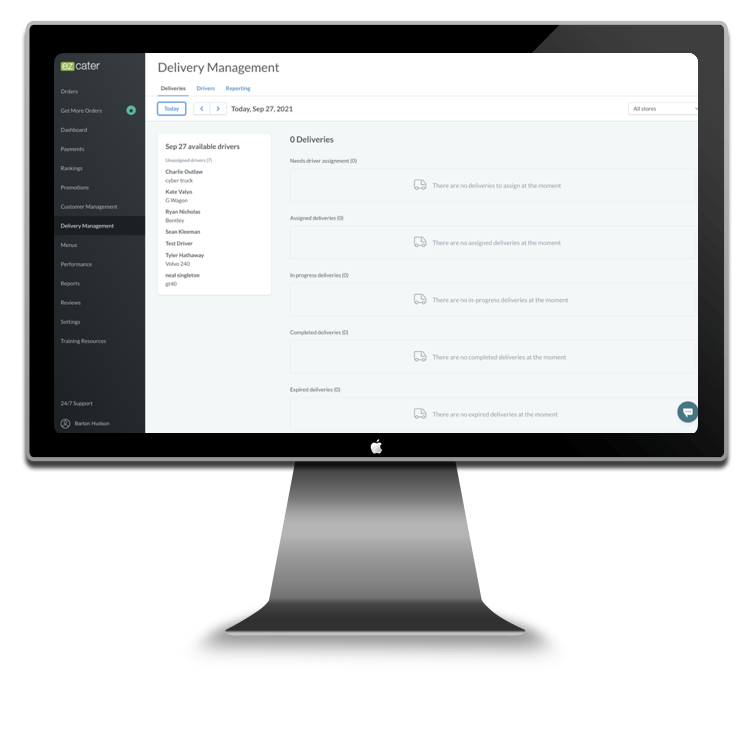 View your list of payments from ezCater. (Learn more about payments.)
See when the next payment date is.
View a detailed payment breakdown, including subtotals, fees, and optional marketing costs.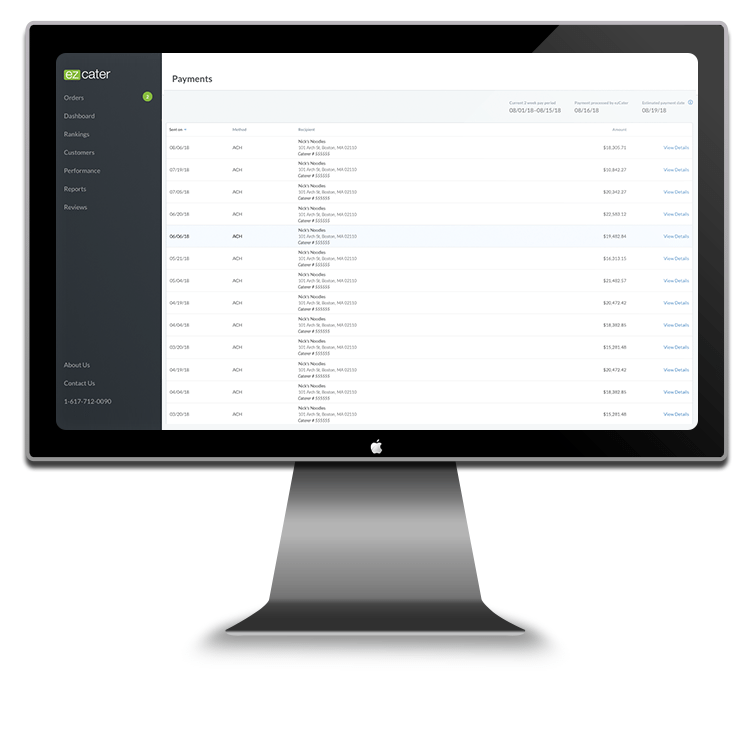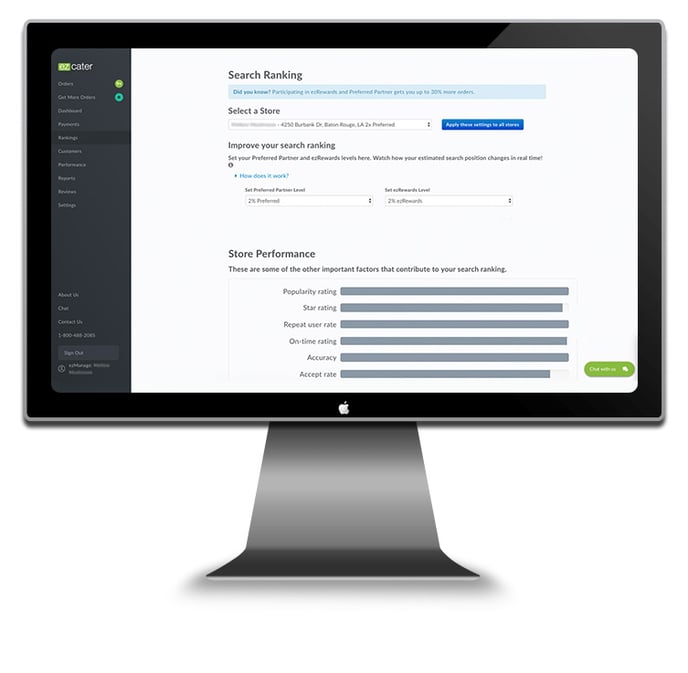 Get a list of your ezOrdering customers.
See a customer's contact information, order history, average order, and total spend.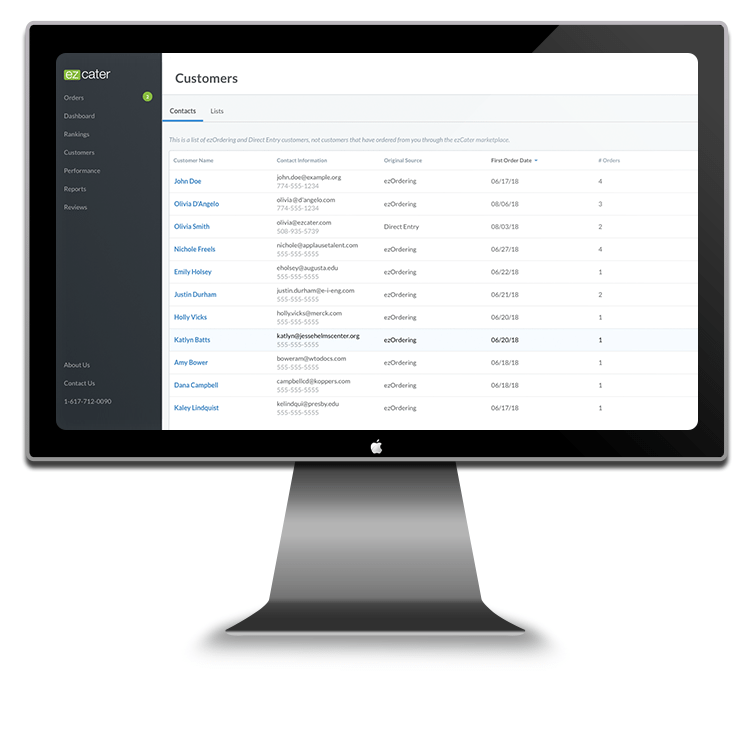 Get a high-level view of your recent sales, order totals, and average order value.
See totals for all stores, or drill down by store.
View week, month, or year to date.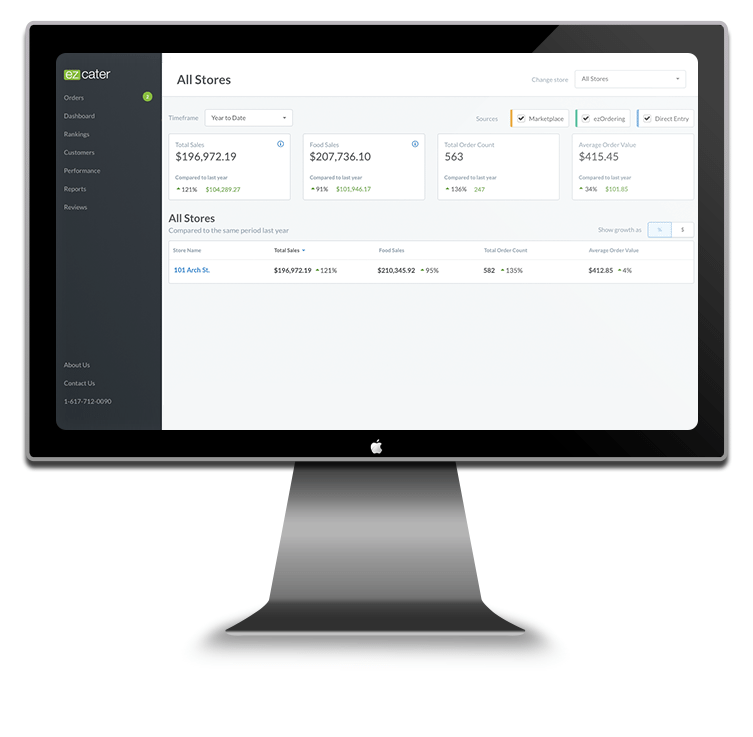 Download detailed Excel reports of your completed or rejected orders.
Customize the date range.
Use the information to better understand your catering business and for forecasting.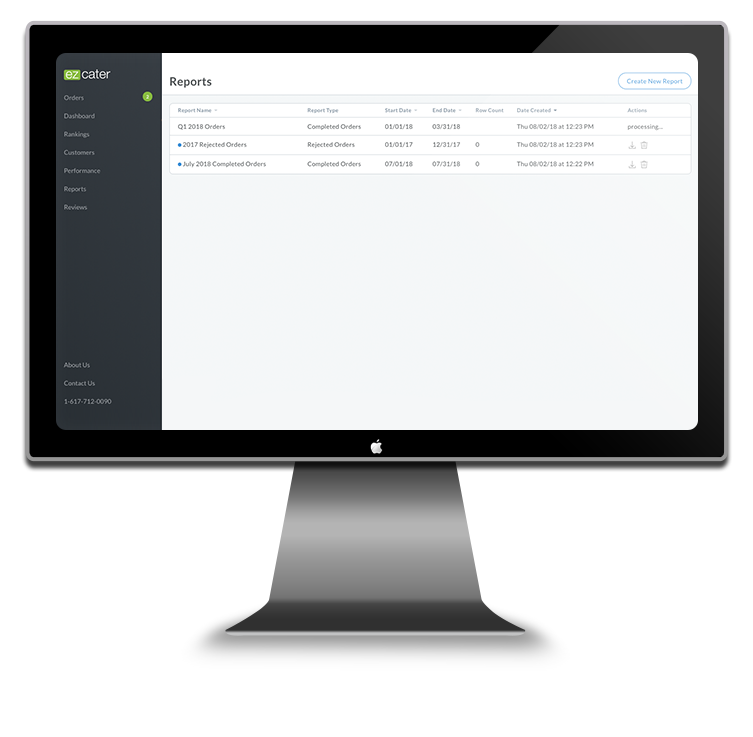 Read reviews left by ezCater customers.
View the original order details for each review.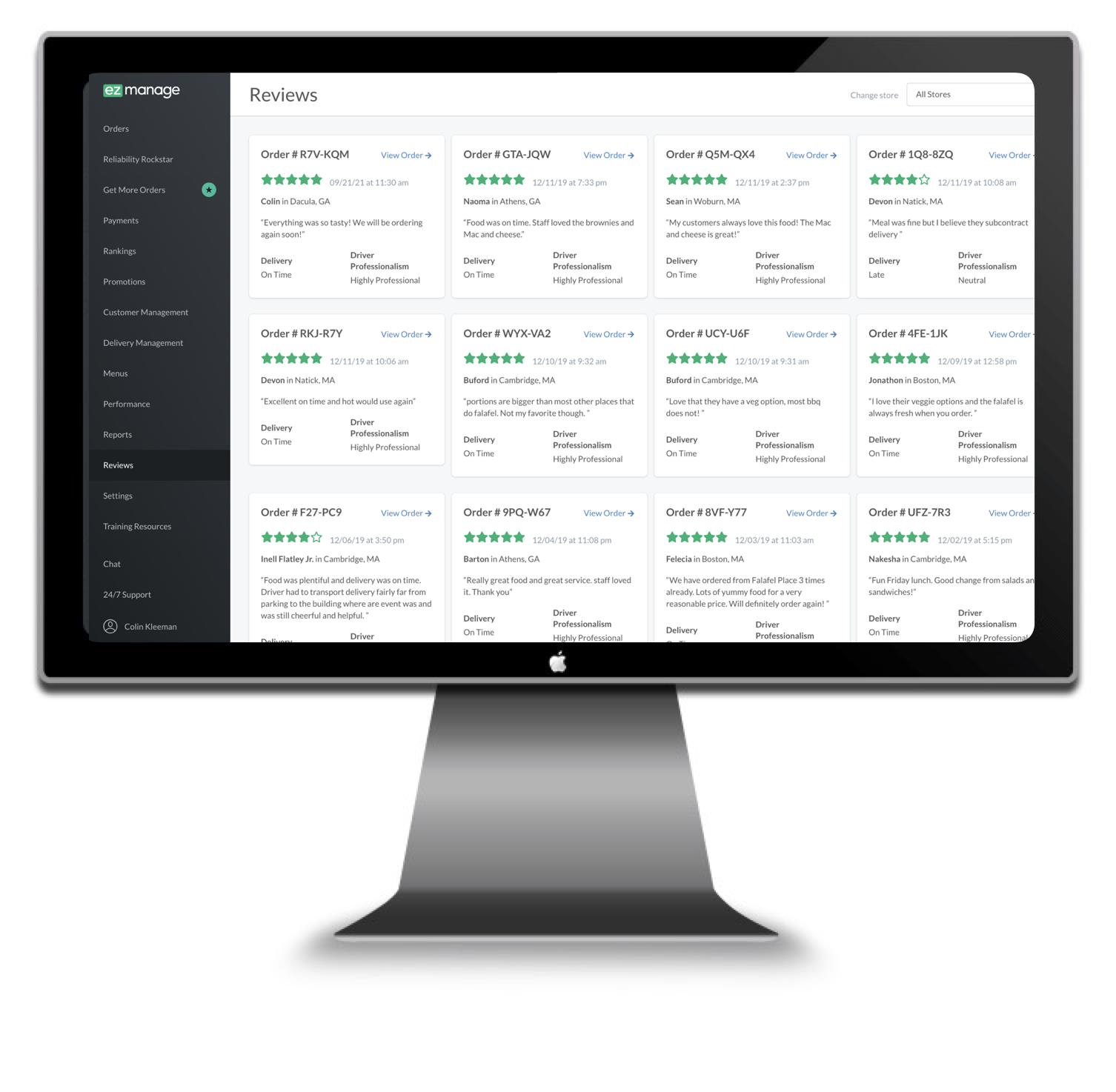 Change your ezManage username and password.
Add new ezManage users and set permissions.
View the current settings for your store.
Set a temporary closure.
Update your lead-time.
Change your hours of operation.