What does the quote experience look like for the customer?
Shows you the quote the customer receives and how they can securely pay online.
If you elect to send your customer a quote, they will receive a branded quote with all of the details for their order including timing and delivery notes. Customers can contact you directly through the quote which will include a reference number for the order so you can easily find it and make changes if needed.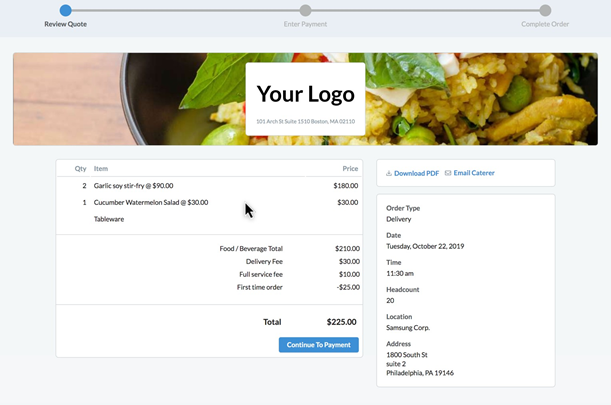 Your customer can easily enter a credit card to securely pay online. They will receive a confirmation email once their order is submitted. They will also be prompted to add a tip.