It's easy to add phone, walk-in, and other non-ezCater orders.
Watch our video to see how simple it is to manage your in-house catering orders using ezManage.
ezManage shows you all your orders from ezCater and your website, but that's not all. You can add orders you receive by phone call, email, or walk-ins. You can also send customized, payable quotes to your customers to view and pay online.
1. In ezManage, go to Orders and choose Create New Order.
Sign in at ezmanage.ezcater.com.

2. Use the top menus to add order details.
Enter the order type (delivery or pickup), delivery address, event date, headcount, customer information, and any notes for the kitchen or driver.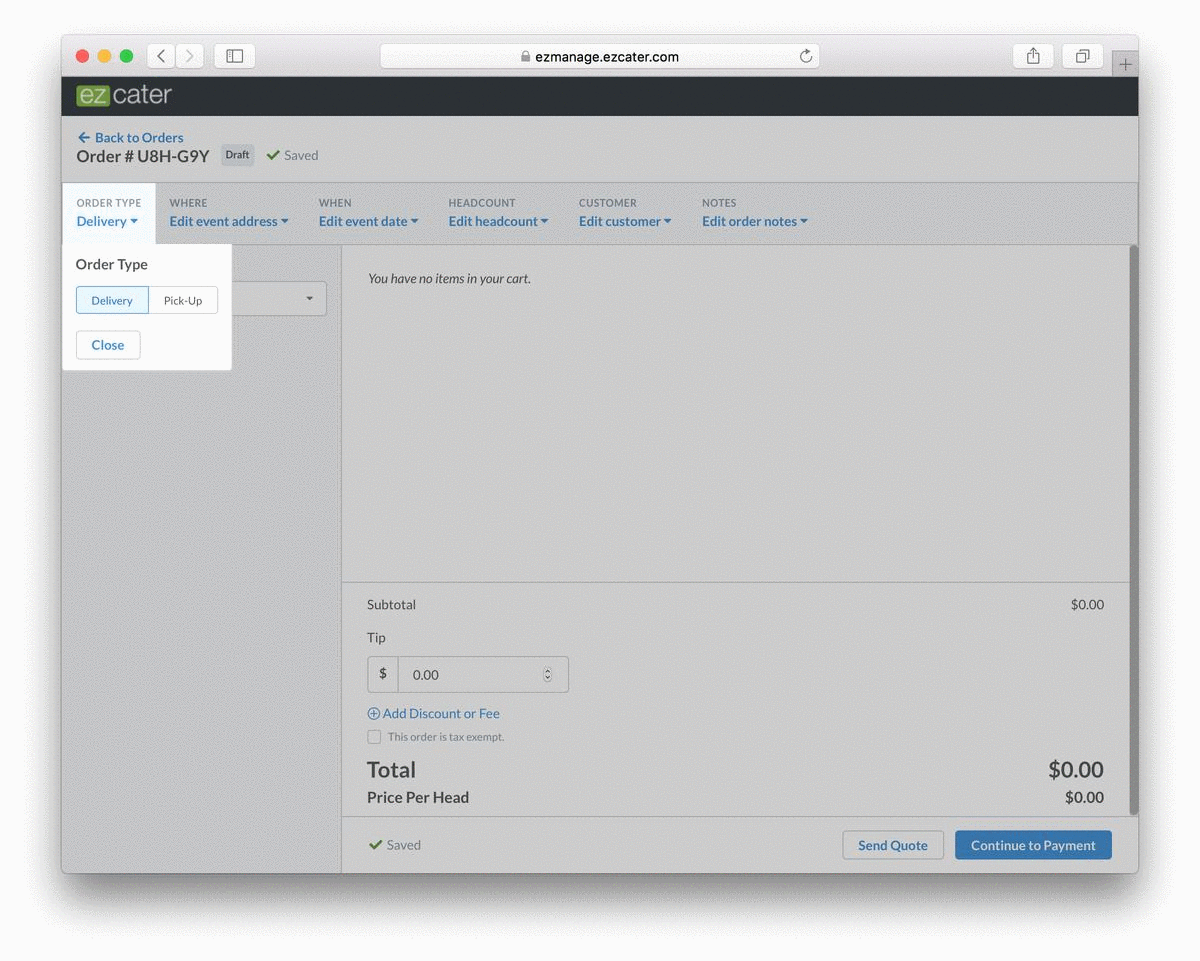 3. Use the left menus to build the order.
If you have more than one store, start by choosing which store is fulfilling the order. (Stores closest to the delivery address appear first.)
It's easy to build the order using the items on your ezCater menu.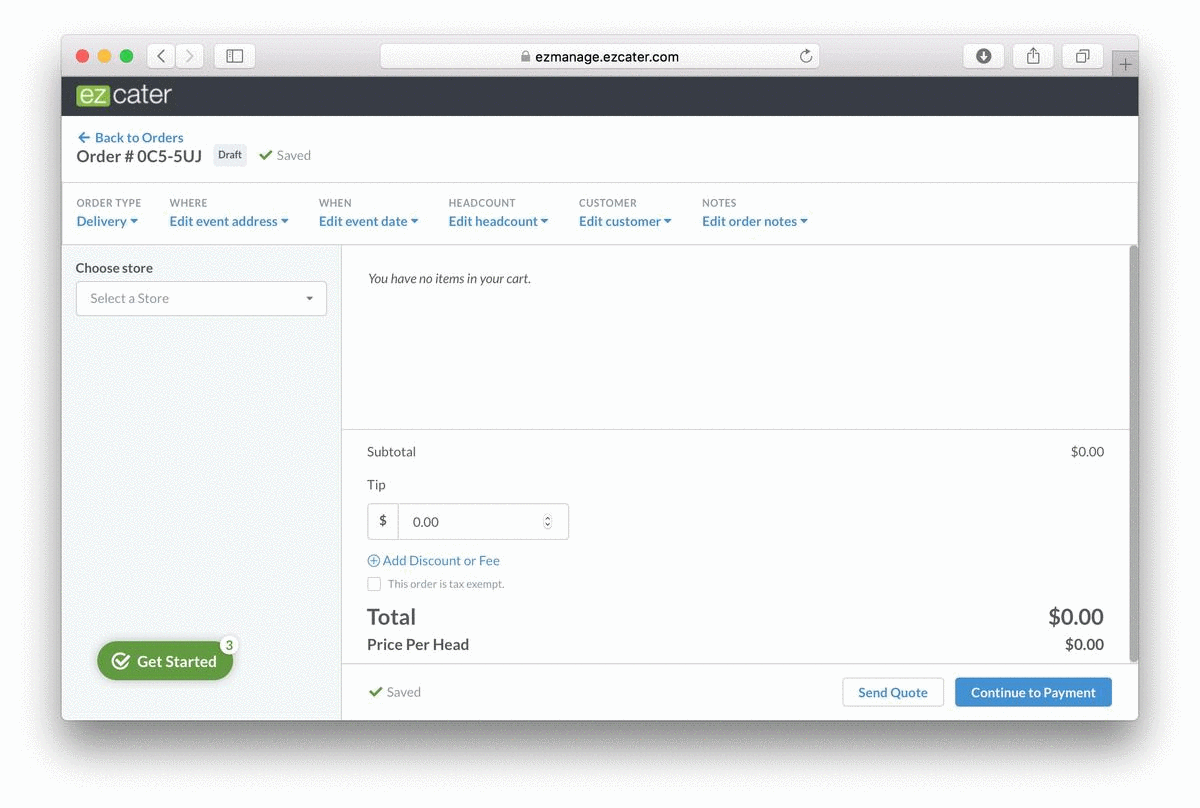 To add items that aren't on your usual menu, choose "Add Custom Menu Item." Enter the item name, quantity and price to add it to the order. You will also need to select the "Category" of the new item to assign the correct tax category. Tax category definitions can be found here.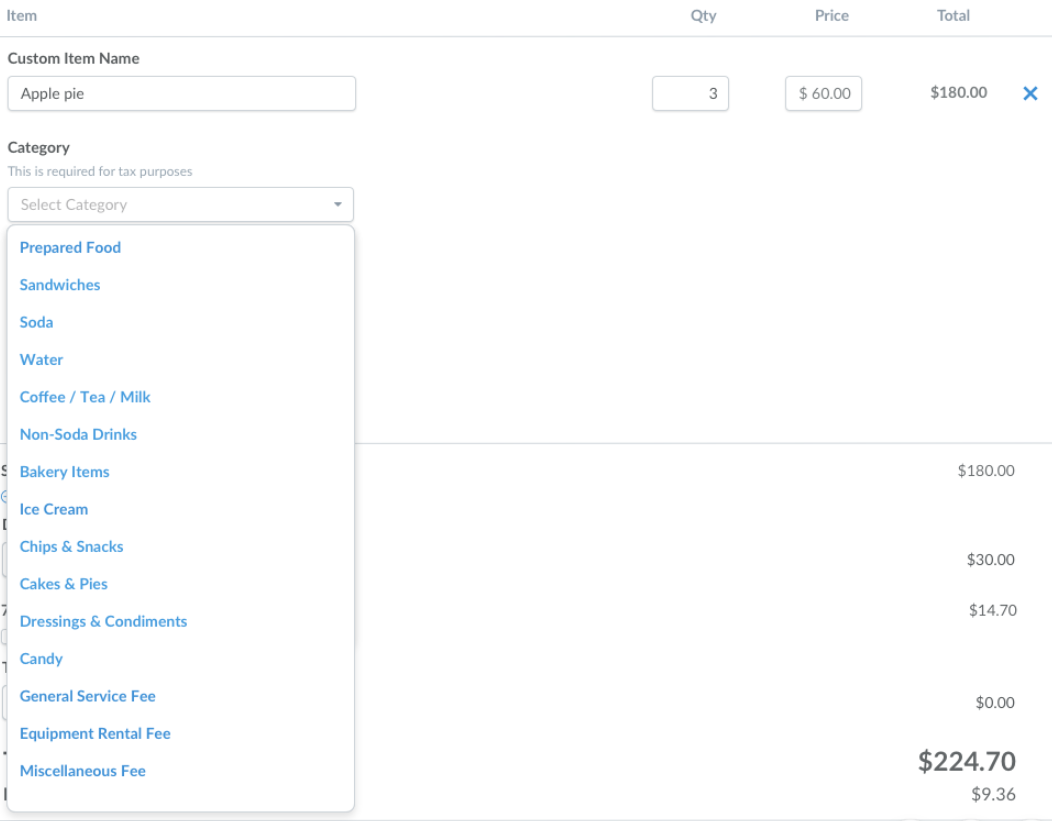 4. Set the tip, delivery fee, and any other fees or discounts.
When you're done adding items, you can see the food subtotal, total after tips/fees/discounts, and the price per head. There's also a checkbox for tax-exempt orders.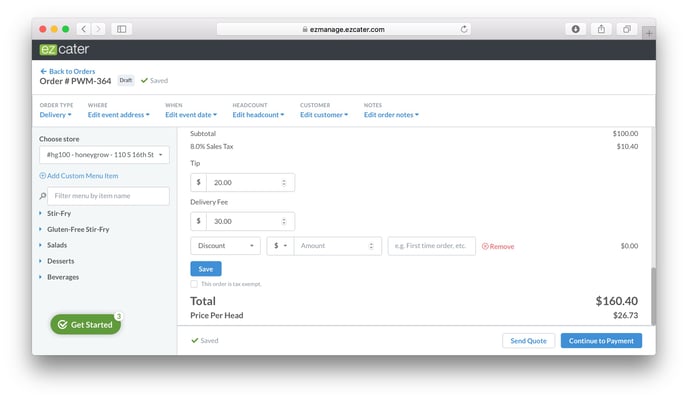 5. From here you have two options.
Continue to Payment
If you have the customer's credit card information, choose this to securely process payment and finalize the order.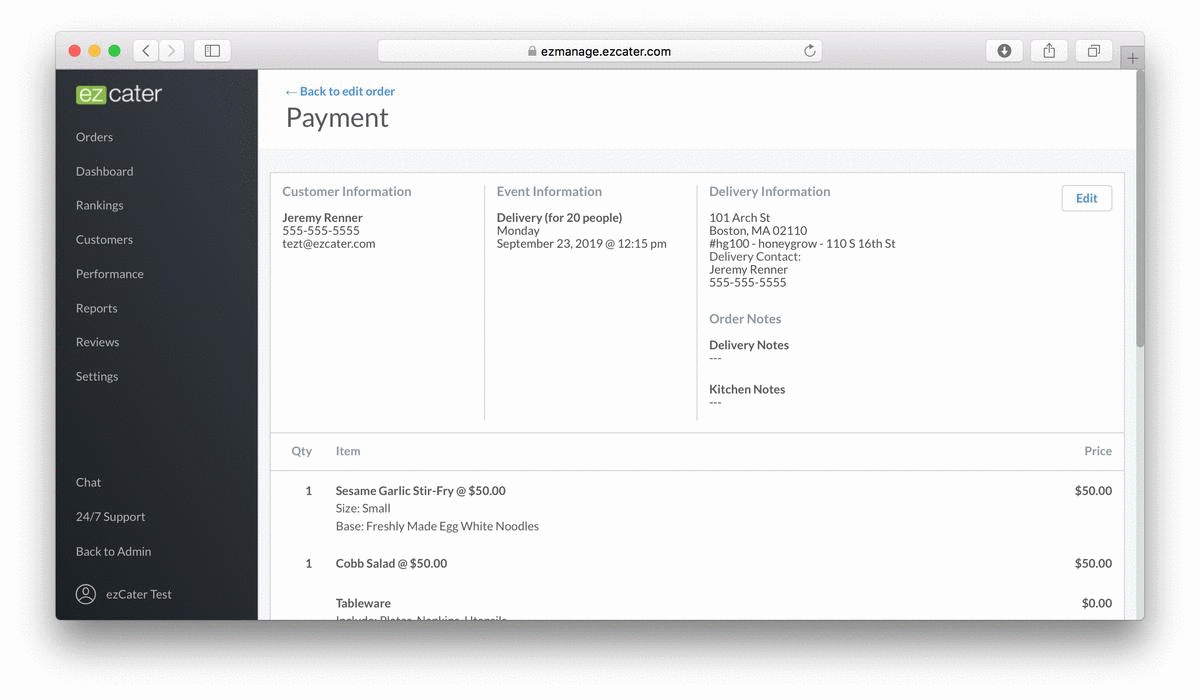 Send Quote
Choose this to email a quote for the customer to review and securely pay online.
You can customize the message to the customer. The email they receive includes that message and a link to review the order and pay.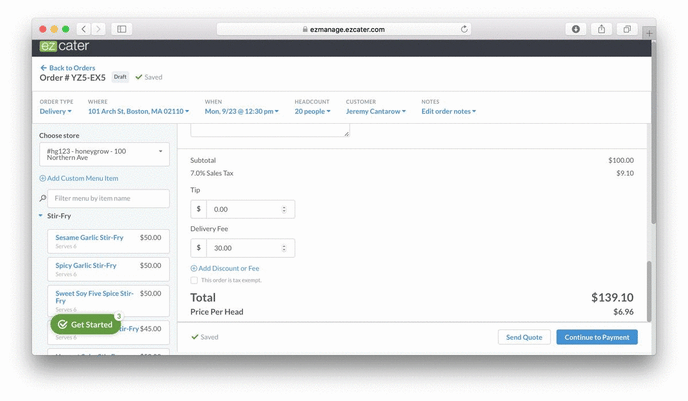 The link takes customers to a webpage with their quote. If they have a question or need changes, they can email you right from the quote.
The customer can then securely enter their credit card information.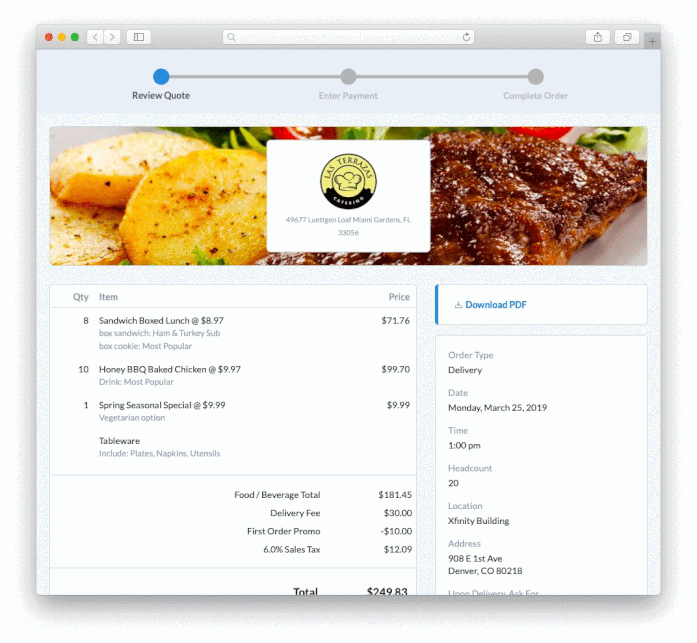 6. View approved orders and quotes on the Orders page.
An "Unpaid" label shows any orders that still require payment. Click on an order to view details and complete payment.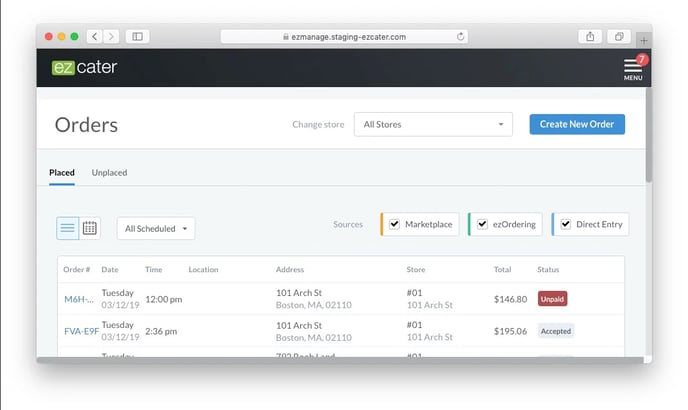 Frequently Asked Questions
Does ezCater offer customer support for these orders?
No. Unlike marketplace and ezOrdering orders, our customer service team is uninvolved with orders you enter directly. If the customer has an issue, please resolve it with them directly.
What if I need technical support?
Please contact direct-entry-support@ezcater.com
Is there a cost involved with entering orders into ezManage?
The only cost is the usual 2.99% payment transaction fee if we process payment for an order. Otherwise, there's no upfront or monthly cost to enter orders into ezManage.