How do I sign in to ezManage?
Watch our video to see how to access your ezManage portal, or click here to sign in.
Click here to view our full ezManage video library.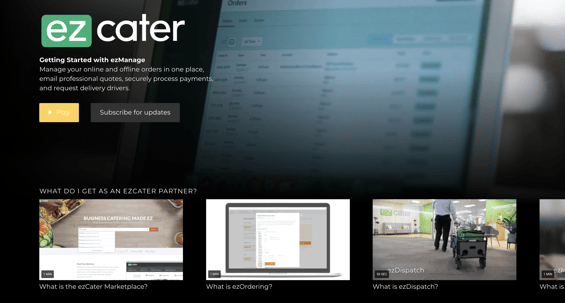 If you have your ezManage username, sign in at ezmanage.ezcater.com.
Need to create an account or get your username?
Contact Partner Success by emailing partnersuccess@ezcater.com.